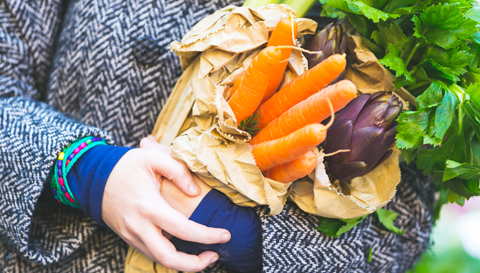 Gut or the gastrointestinal tract has a very crucial role in making our lives healthier and happier. If we analyse carefully we will see that maximum ailments stem from the improper working of our digestive tract. Following the time tested methods of maintaining a good gut health can help in averting a number of such medical conditions.
GUT BACTERIAS
Gut needs healthy and diverse bacteria's for absorption of food minerals into the main blood stream. But our unregulated and undisciplined lifestyle changes have often led to an unwanted change in their composition. Maintaining and up keeping the perfect environment for the growth and sustenance of these bacteria is important, if we need our stomachs to perform all its functions par perfection.
Gut bacteria's are highly sensitive to antibiotic intake and deplete alarmingly with such ingestion.
When more sugary food is consumed the bacteria do not get much to satisfy their hunger (as sugar gets absorbed on its own easily) and start to chew upon our intestinal lining, hereby causing inflammation.
Increased levels of anxiety and stress also have a negative effects on these digestive friends of ours, causing many stomach related diseases.
So a regulated and controlled dietary regime and lifestyle change can help in maintenance of our digestive system and its army of friendly bacteria's in their best working capacity, making for a swift bowel functioning and improvised metabolism.
DESIRED LIFESTYLE CHANGES
Our way of living has not done us any good. Drifting away from natural fresher foods towards the processed variety, uncanny sleeping patterns, over intake of alcohol, caffeine and lack of physical activities have led to a compromised health.
As in most cases the gut also believes in the give and take relation. If we want good health, ecastic moods, perfect bowel, and sharper brains and raised …
Read More